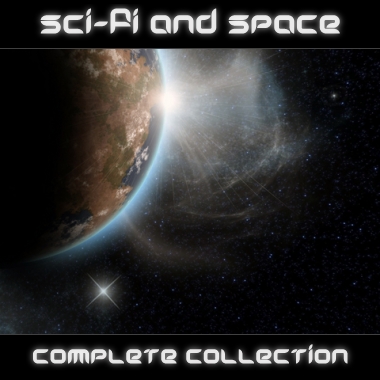 The truly COMPLETE pack of 37 futuristic Sci-Fi Space music tracks for space adventures, futuristic shooters, space strategy, you-name-it, including two epic trailer/intro tracks in Tron: Legacy style. This full collection of cool atmospheric science fiction, high-tech, futuristic, space tracks with embedded deep and rumbling sound FX use the most powerful sound banks in the world, used in famous Hollywood film productions like Terminator IV.
The pack contains a good variety of moods:
- Battle moods (Dark Threat with Heavy Metal Feel).
- Sneaky horror ambience (Rotten City, Mysterious Spooky and Creepy)
- Soft and more neutral melodic background (Melodic Star Breeze)
Most tracks are seamless loops (or both variants) for great game background usage, designed to not steal away the focus from the core game play.